International Admissions
We welcome students of all nationalities to join our inclusive community. Applewild School offers an intensive, well-rounded ELL program for international students and non-native English speaking students in grades K–9.
International Applicants
Click to Apply to Applewild School
You may also utilize the Standard Application Online (SAO). The Applewild School SAO code is 1330. To learn more about using the SAO and begin your application, click here
In addition to official transcripts and letters of recommendation, we require Duolingo, plus your choice of: SSAT, TOEFL Jr or TOEFL test results.
If you are not able to tour our campus in person, we require a virtual interview as part of the admission process, so that we may get to know you and you have the opportunity to learn more about us.
Select an image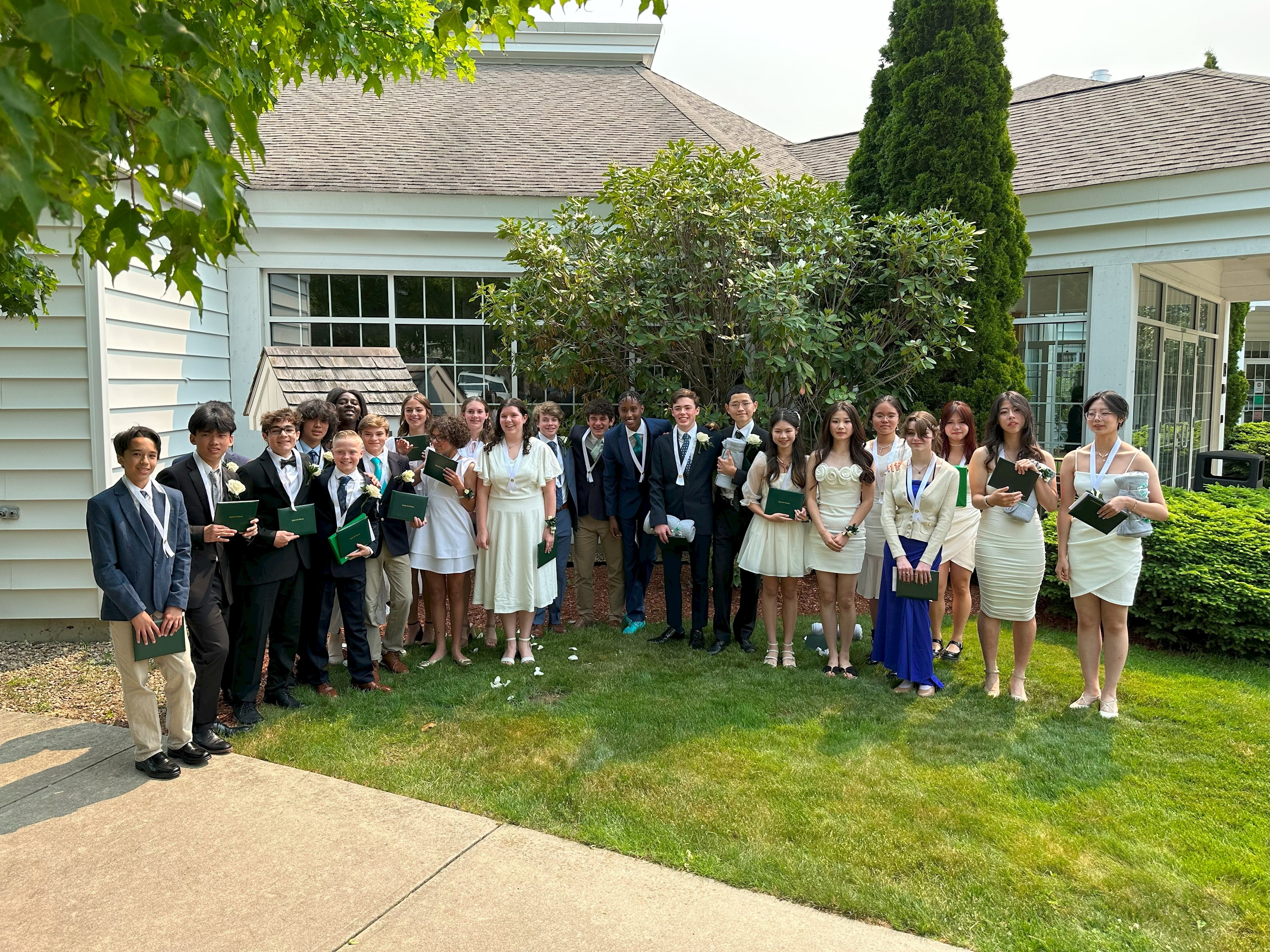 Start here to learn more:
​

English Language Learners (ELL) Program
Students enrolled in our ELL program participate in our challenging academic curriculum and diverse extracurricular activities. ELL students study alongside their American peers in our rigorous math, science, and social studies classes, and participate fully in instrumental music and/or chorus, studio art, theater, woodworking, and physical education or team sports.
Academic Excellence for All
At Applewild, all students are challenged academically, are valued as individuals, and are encouraged to pursue academic excellence and their individual interests.
Starting their American education at Applewild School provides international students the chance to acclimate to the American classroom. Skills of collaboration, problem-solving, and developing meaningful relationships with teachers and peers provide a solid foundation as students look to continue their education in the United States.
At all grade levels, ELL students' classroom teachers thoughtfully collaborate with one another and students' ELL teachers to ensure that students are appropriately supported and challenged throughout our entire academic and extracurricular curriculum.
In grades 6–9, students attend an ELL class each day in place of our traditional English class. The ELL course content focuses on developing students' English speaking, listening, reading, and writing skills. Students are also exposed to literature and grammar at appropriate levels. In addition, in place of an additional world language, students attend several Directed Studies classes per week with a Learning Support Teacher. In the Directed Studies component of our ELL program, academic language and content is emphasized to ensure comprehension and to support students' progress.
In grades K–5, students receive small group or individual tutorial support within our ELL program in lieu of taking French. Here, students focus on growing their speaking, listening, reading, and writing skills in a highly individualized setting.