Tuition & Financial Aid
The Financial Aid program for K-9 is designed to make an Applewild School education possible for all families based on demonstrated financial need and the availability of funds. Applewild School is proud to use the Clarity Application to determine a family's level of financial need based on the information that families share in the application which includes assets, income, expenses, and debts.
Tuition Fees
It is fair and reasonable to expect each family to contribute financially to their child's education, and many families pay the full cost of tuition. It is important to note that full tuition only covers 75% of what it costs to educate a student. This means that families paying full tuition are receiving a 25% subsidy that is covered through fundraising and proceeds of our endowment. We do this because we care about offering high value and making an Applewild education possible for as many students as we can.
Tuition for 2023-2024
Kindergarten - $15,500
First Grade - $17,500
Second and Third Grades - $20,650
Fourth and Fifth Grades - $23,500
Sixth and Seventh Grades - $25,000
Eighth and Ninth Grades - $25,200
Tuition insurance is encouraged for everyone and required for anyone choosing a payment plan.
7-Day Tuition and Boarding - $70,000
5-Day Tuition and Boarding - $61,500
ELL Program Fee - $5,000
Tuition insurance is encouraged for everyone and required for anyone choosing a payment plan.
Other expenses boarding families should expect: transportation to and from the airport, additional academic tutoring as needed, incidentals and personal expenses.
Second through Ninth Grade Day Students - $49,500
Fourth through Ninth Grade Boarding Students - $79,300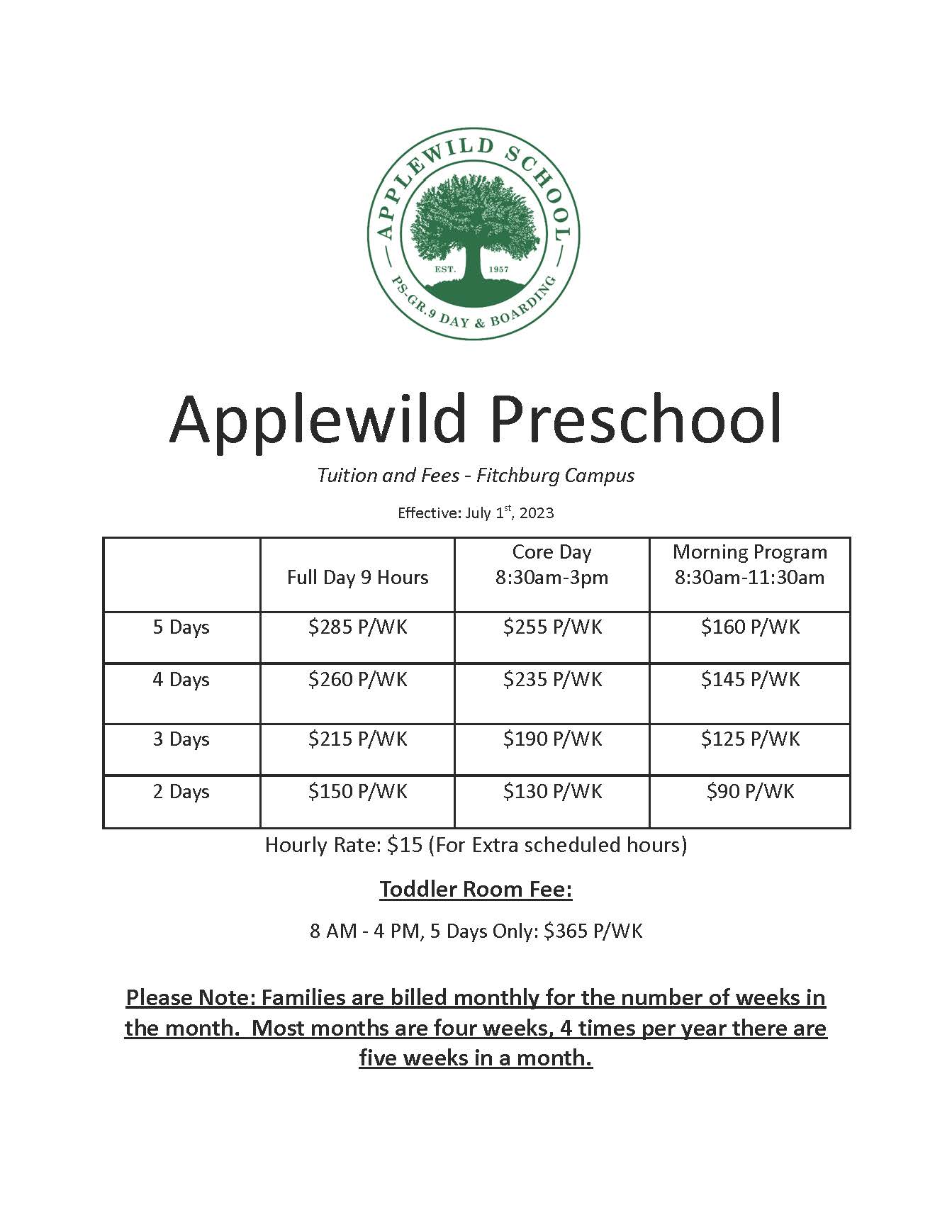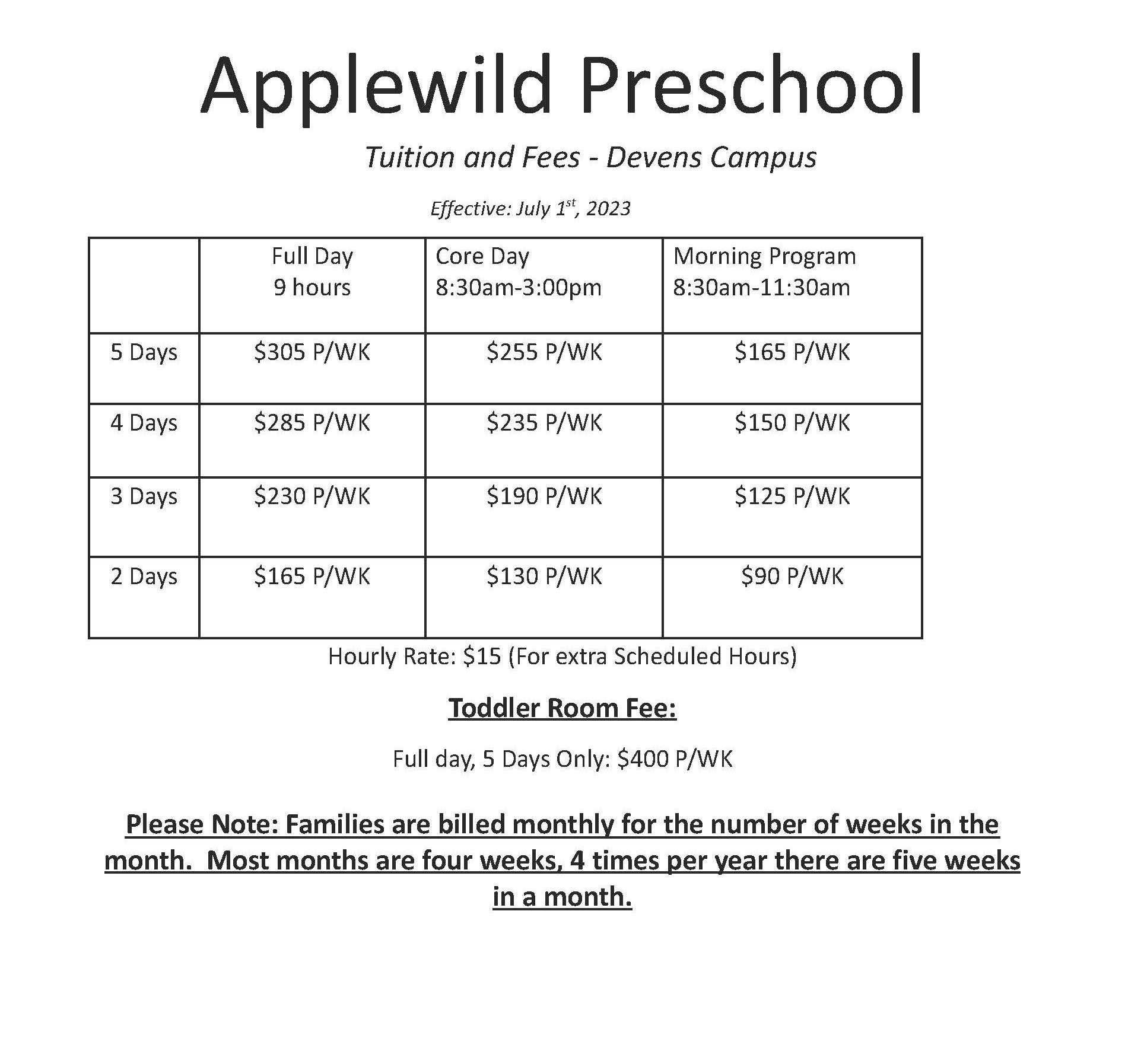 A Shared Investment in
Your Child's Future
We realize that investing in an Applewild education is a stretch for many families. Through Financial Aid, families can apply for reduced tuition based for Kindergarten to 9th grade students on their specific financial picture. Families who receive Financial Aid may pay anywhere from 40% to 90% of full tuition.
Applewild continues to be a leader among independent schools in seeking to be more accessible to families—particularly middle-income families—who often feel overlooked by independent schools. A family's qualification profile does not affect a student's acceptance to Applewild. Financial Aid tuition is determined separately from the admission process.
Select an image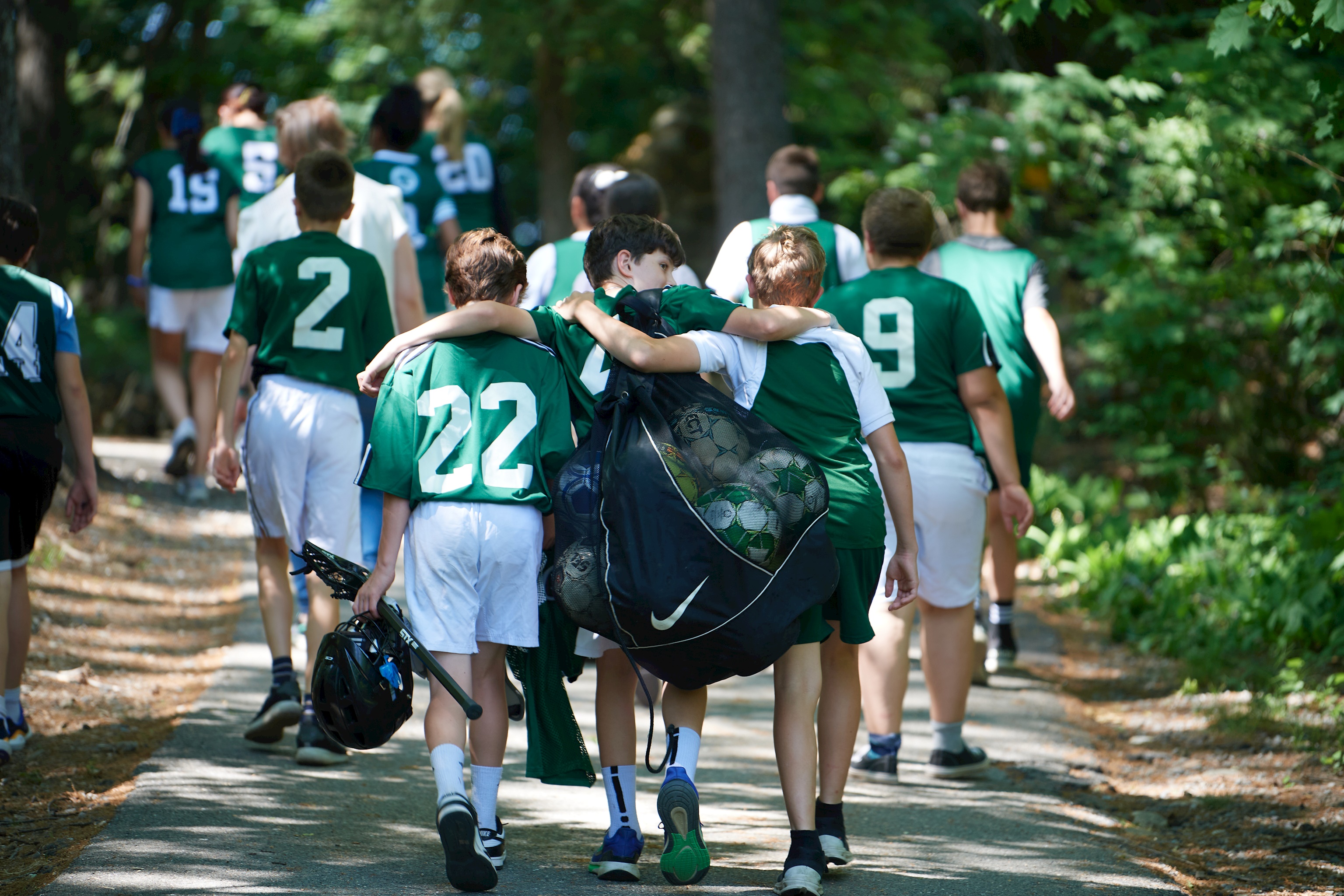 The deadline for completing the kindergarten to 9th grade financial aid application including relevant supplemental documents is February 1, 2024.
| | |
| --- | --- |
| To get started, please go to the Clarity Application and create an account. At the end of the application, there is a $60 fee to submit, and you can share your application with additional schools that accept the Clarity Application for no additional charge. Simply use the dropdown menu in the application to select those schools. Please remember to return to your dashboard after you complete and submit your Clarity Application, as Applewild School requires you to upload additional tax documentation. | |
Current Applewild families who meet the deadline and qualify for Financial Aid for kindergarten through 9th grade students will be provided their tuition and re-enrollment contract in February. If a family's financial circumstances have changed in a given year, the Financial Aid process can be initiated for the upcoming academic year. In this situation, a family should contact the Business Office.
---
The application typically takes less than 30 minutes to complete. The Clarity Application is also mobile-friendly so you can complete it from anywhere. You are also able to save your progress and return at any time. If you need support during the process of completing your application, there is in-app support available through the "Help" button in the bottom left of the screen, as well as email and phone support at [email protected] or 206-210-3752, in both English and Spanish. The application itself is also fully translated into Spanish.

Notice of Non-discriminatory Policy
Applewild School, as a long-standing member of the Association of Independent Schools in New England, reaffirms our policy of non-discriminatory admission of students. We admit qualified students to all rights, privileges, programs and activities, generally accorded or made available to students at our school without regard to race, color, religious belief or affiliation, national or ethnic origin, sex, gender identity, sexual orientation, or disability. We do not discriminate in violation of any law or statute in the administration of our educational policies, admission policies, scholarship and loan programs, or athletic or other school administered programs.