Residential Life
Our junior boarding program serves students in grades 4-9. We offer spaces to domestic and international students as a way to broaden our shared perspectives and sense of place within the global community. There are many opportunities for our day students and families to build community with our boarding students. Families may elect a 5-day or 7-day option.
Select an image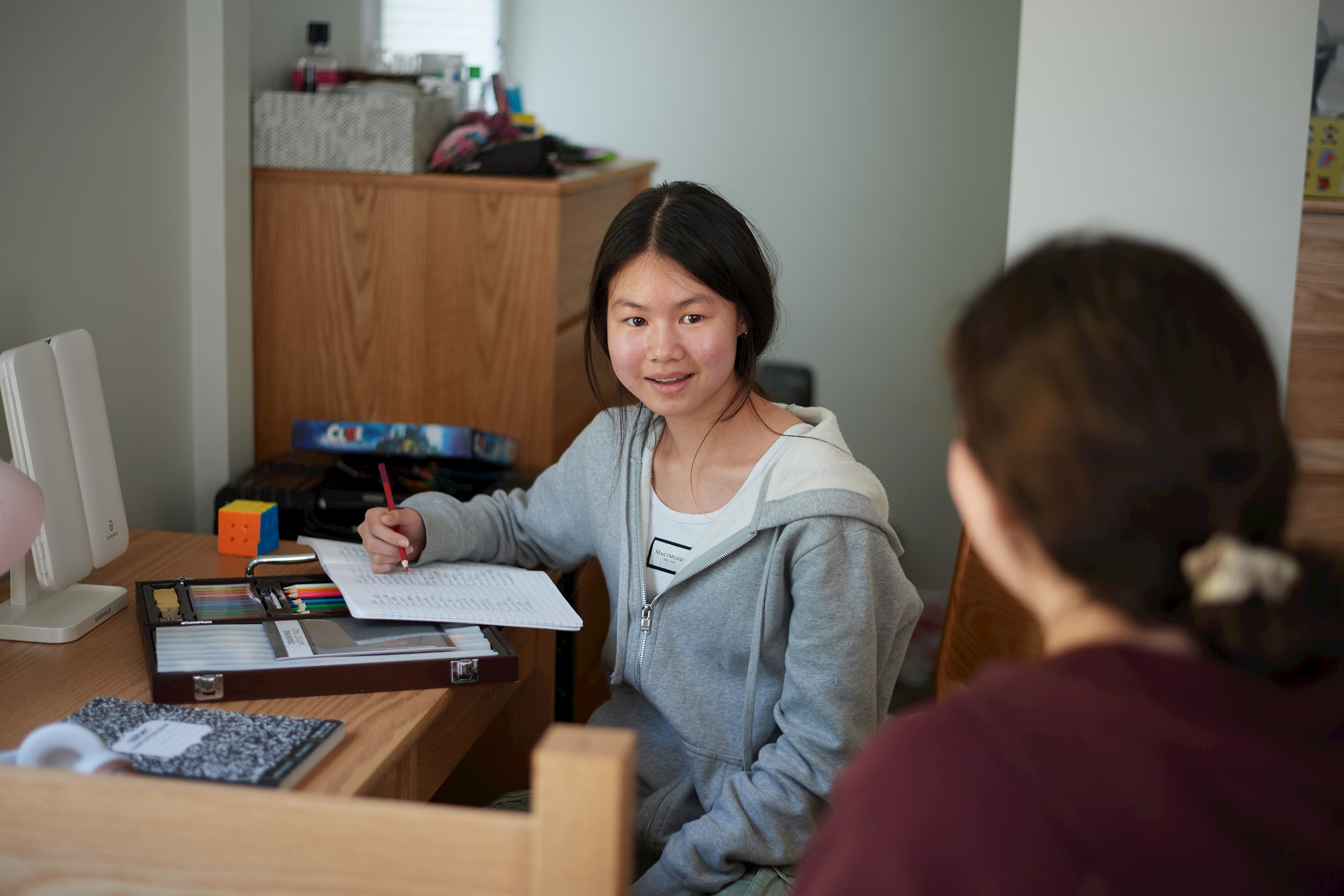 Our Program
We believe that our residential students do best when gathered together in small family-like groupings. It's not just a place to live, it's a place to grow. Our students develop executive function skills through our high-nurture, highly structured residential program. The cumulative impact in a young person's life is they develop personal agency, metacognition, and independence. Students learn exceptional social skills in a dynamic, multicultural environment. A junior boarding experience is the gift of a lifetime for a child.
Our Facilities
Our dormitories are built with the needs of younger residential students in mind, and are located on our beautiful and secure campus. Our residential life team not only cares for and attends to our residential students during evenings and on weekends, but they are involved in daily campus life as tutors, coaches, and teachers. Knowing our students well helps us to support them in all of their endeavors—academic, athletic, and social. Our dining hall offers a wide range of foods that provide healthy and delicious meals. Our Health Office is always available to take care of routine issues, and able to secure the necessary medical care our students need.
Select an image
Get to know junior boarding: